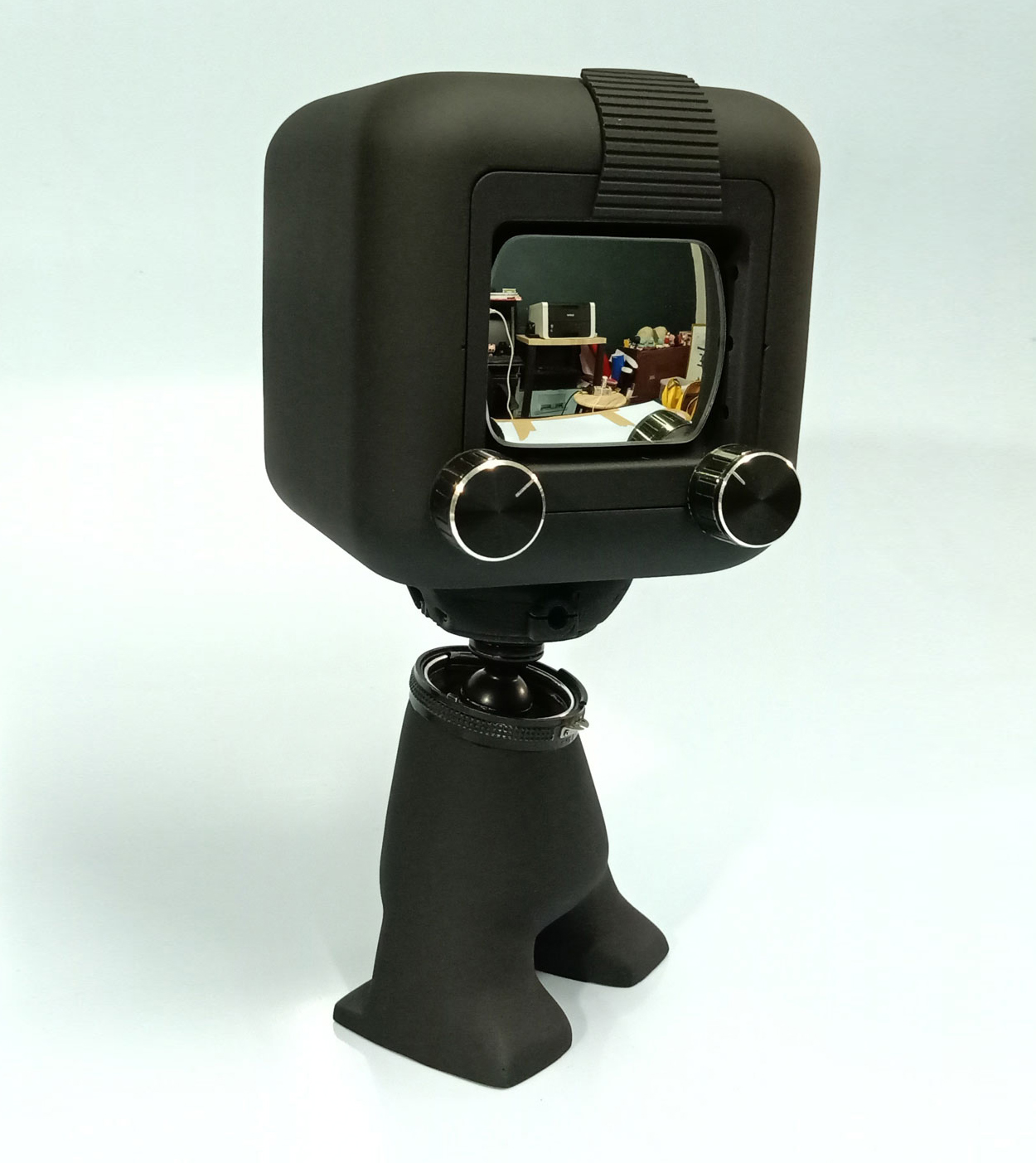 Jan Calleja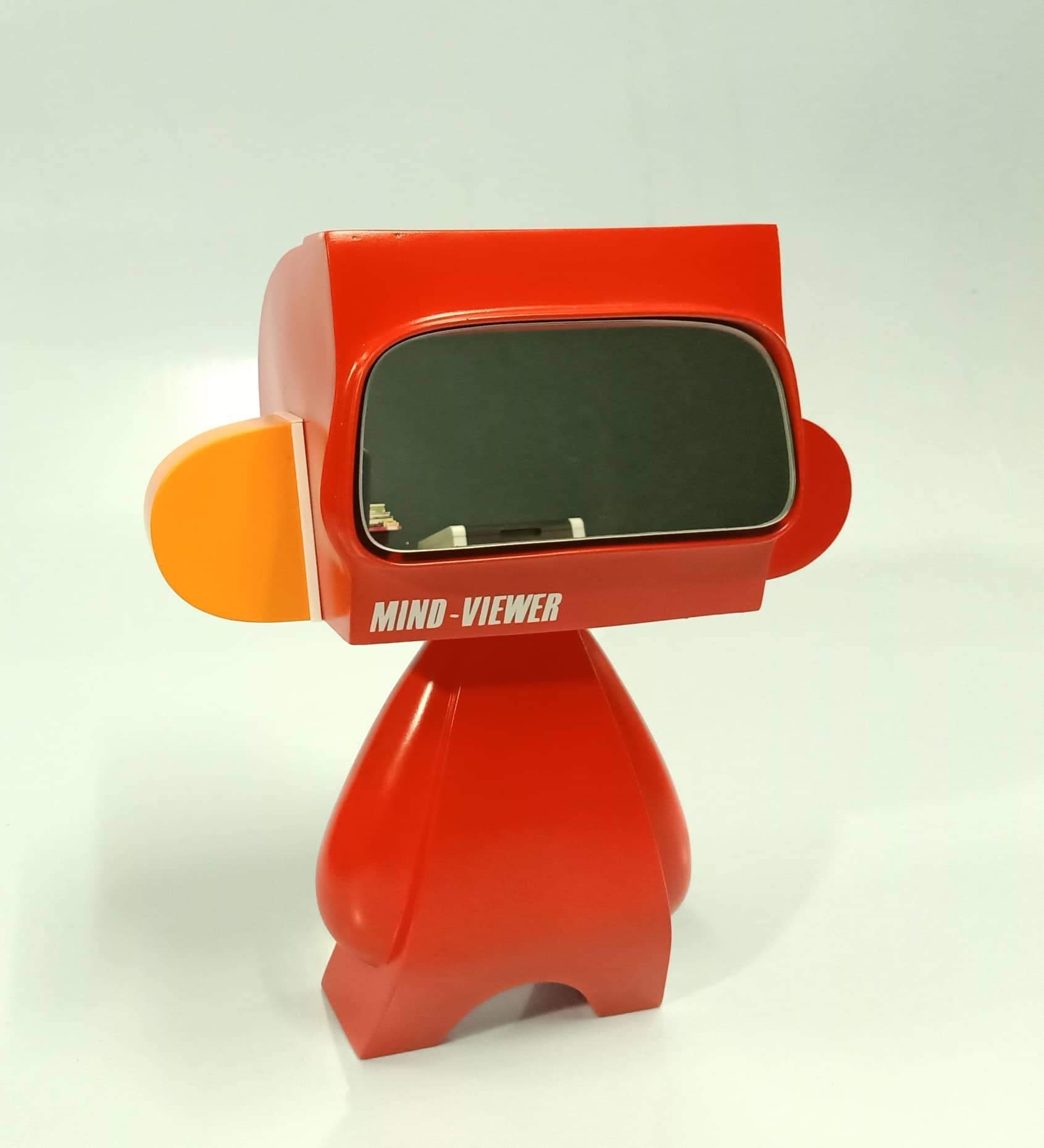 Jan Calleja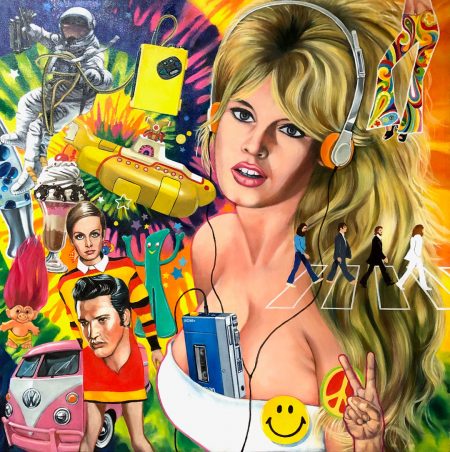 Raul Jorolan
SOLD for PHP 370,000 (including buyer's premium) at Avant Auctions Philippines
Yes, sold. Wow!
When I first came to know about this sale, I was elated, not because of the price it achieved (though it is still a record price for a fusion work by these two artists), but simply because it was sold.

You would have asked by now, "is it so difficult to sell?" Let me explain: This work was part of a groundbreaking exhibition shown at Momentous Arts Gallery in Singapore in April 2009 (shortly after the Lehman crisis". This painting titled "Fusion Reflection" is a fusion work by two well-known painters Rene Robles and Emmanuel Garibay, each with a distinctively unique style; asserting and transforming their iconography on a shared canvas. It is not often that artists would make works together. The media were so excited and so were we at Momentous Arts. Ms. Kanitha Angela, who came to view the exhibition, wrote: "Rene Robles' assertionism' and Garibay's Realistic paintings were great when fused together, especially cause they are very different from each other."

Yet this painting was not sold during the exhibition but gone on to achieved higher prices at the auction. Bemused, I pondered "Was it ahead of its time?" possibly. "Were collectors aren't adventurous enough?" probably as they did not take collaboration work seriously enough. So It's an opportunity missed.

Andy Warhol did it with Jean-Michel Basquiat and most recently in February 2018, Takashi Murakami and Virgil Abloh (designer of street wear brand Off-White) took their collaborative work to London Gagosian. ◆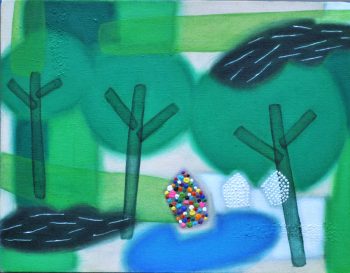 Emotional Resonance
MIYABI KATAYAMA
Elegantly simple, Katayama's art emanates an air of joyous serenity that is immediately felt on viewing. The artist approaches the landscape subject with remarkable freedom and focus, bringing to mind Matisse engagingly simple paper cut-outs.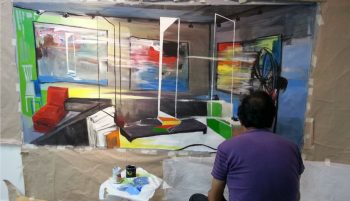 Art of Metaphysical Stillness
RENE ROBLES
Jan Calleja  •  Janos DelaCruz  •  Beejay Esber  •  Pete Jimenez  •  Raul JOROLAN  •  Marilou Solano  •  Stephen Taneo
TANGLIN MALL
SEPTEMBER 2019
Bold, inventive and energetic, the aesthetics of urban art brings an exciting freshness to the studio practice of artists engaged in contemporary art today. An eclectic range of paintings, sculptures and collectible art toy will deck the pop up space at Tanglin mall. Grounded with a strong urban vibe, the artworks encapsulate the creative energies that flow out of the urban studios of Manila.
The vitality of youth and euphoria of freedom (tenets of urban art) reverberated through the artworks by the artists constant editing, subverting and appropriating. Beauty & Youth (B-side), seeks to entertain, to provoke and amuse with a curated line up of fresh works.