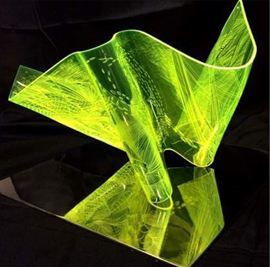 Art Exhibition : Beyond Imagery & Meaning
Benjie Cabangis, Benjie T. Cabrera, Eman Santos, Pete Jimenez, Reynold dela Cruz, Rene Robles
Beyond Imagery & Meaning presents the work of 6 contemporary Filipino artists.
The artists in this exhibition represent a wide variety of styles and impulses, from pop sensibility to contemporary realism to abstract expressionism. The range of works presented are diverse and encompasses various media like sculpture, painting and engraving.
Rich in artistic diversity, The Philippines has a long tradition in painting with early 19th century works advocating the church and the Christian faith. Subsequent periods were dominated by portraits, followed by genre paintings. In the last decade abstract art has stepped up to the fore and taken on a more asserting role. The pursuit for new styles and expressions by artists are a respond to new challenges in the global arts scene and in a world driven by technology advances that has impacted the lives of people. Beyond the social-political history that surrounds and inform their work, these artists strive to bring a personal visual vocabulary and an unique approach to their art making.
Beyond Imagery & Meanings aims to show these challenges the artists are confronting, perhaps not so much from within their artistic community but more of an external one. How they are responding to the art historical style they are baptized ? Do they then subvert, appropriate, reanimate or merge the eras of past styles ?
Collectively the exhibition gives a glimpse of the dynamic art that is being made in the Philippines today. Their works characterized the vigor and vitality of contemporary art today and at the same time providing a counterpoint to the academic past of Philippine art in their work. The artists featured are : Benjie T. Cabrera, Benjie Cabangis, Eman Santos, Pete Jimenez, Reynold dela Cruz and Rene Robles.
The Philippines Art Trek is an annual showcase of Philippine art organized by the embassy of Philippines and presented by invited galleries in Singapore. This year marks the 10th anniversary of the successful collaboration.
Date : July 16 to 29, 2016
Venue :
Blk C, #02-11, 1557 Keppel Road
Singapore (089066)